Alan P. Cross
Alan P. Cross started his career with Pacific Savings and Mortgage Corporation in 1983 and, at the time of its purchase by Sun Life Trust in 1990, held the position of Vice-President, Finance. In 1986 he received his CGA designation. From 1991 to present, Mr. Cross has been active with First Circle Financial, a company he founded, which specializes in mortgage portfolio management and mortgage banking.
Murray A. Braaten
Mr. Braaten has degrees in business administration and law. He practiced law with Lando & Company LLP from 1982 to 2017; the team from Lando & Company LLP joined Gowling WLG (Canada) LLP effective August 1, 2017. Mr. Braaten is presently a partner at Gowling WLG. He has extensive business and legal experience primarily in the areas of real estate finance, real estate development and security realization.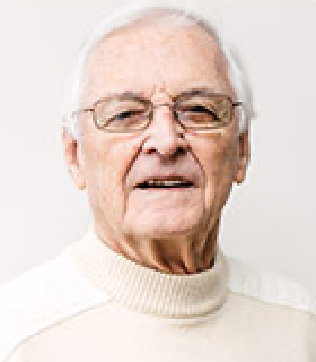 Thomas A. Cross, Board Member Emeritus
Mr. Cross became a member of the Institute of Chartered Accountants of British Columbia in 1963. In 1976, he co-founded Pacific Savings and Mortgage Corporation (a federally incorporated loan company) and held the position of Executive Vice-President until the company's sale to Sun Life Trust in 1990. From 1990 to present Mr. Cross has remained active in the real estate and financial services industries.
William A. Trojan
Mr. Trojan created Norlite Financial Services in 1989 and grew it into a national mortgage brokerage corporation, Mortgage Intelligence. In 2001 Mortgage Intelligence was acquire by General Motors Acceptance Corporation. In the mid-nineties Mr. Trojan also established the technology company Enabled Commerce Network Inc (ECNI) and, in 1996, rebranded it as Filogix Inc. Filogix Inc. was eventually acquired in 2006 by Davis and Henderson Income Trust. Mr. Trojan was also instrumental in the creation of the mortgage banking operation Paradigm Quest Inc. and the mortgage sales organization Merix Financial Inc. Both were sold to a US based investment firm in 2012.
Rex J. McLennan
Rex McLennan is an experienced independent corporate director and a former C-level executive. He has served as chief financial officer for Viterra and Placer Dome with earlier senior financial positions in Imperial Oil, a major subsidiary of Exxon over a 30-year career. He has chaired the audit committees of several publicly traded companies and currently serves as lead director for Endeavour Silver Corp where he chairs its corporate governance and nominating committee as well as serving on its audit and safety & sustainability committees. He is a past director of Pinnacle Renewable Energy Inc, Boart Longyear Ltd and the World Gold Council, London UK. Mr. Mclennan holds an MBA (Finance & Accounting) from McGill and BSc (Mathematics & Economics) from the University of British Columbia. Mr McLennan is a member of the Institute of Corporate Directors (Canada) having received his ICD.D designation in June 2013.
Colin Dreyer
Mr. Dreyer is a graduate of Simon Fraser University but has spent his career as an independent entrepreneur. He started his career in the real estate industry and has been involved in ownership of multiple real estate offices, real estate franchising, real estate construction and development. In 1990 he founded The Mortgage Source, a mortgage brokerage company, which became one of the largest independent mortgage companies in B.C. before amalgamating with a national mortgage organization. In 2005 Colin was a co-founder of Verico Financial Group, a network of independent mortgage brokerage companies. Verico presently has over 225 mortgage offices in Canada. Colin is Past President of the Fraser Valley Real Estate Board, Past Director on the British Columbia Real Estate Board, Past Director of the Canadian Real Estate Association, Past Chair of Mortgage Professionals Canada (formerly CIMBL), Pioneer Award Recipient CMBA-BC (formerly MBABC) and a member of the Canadian Mortgage Hall of Fame.